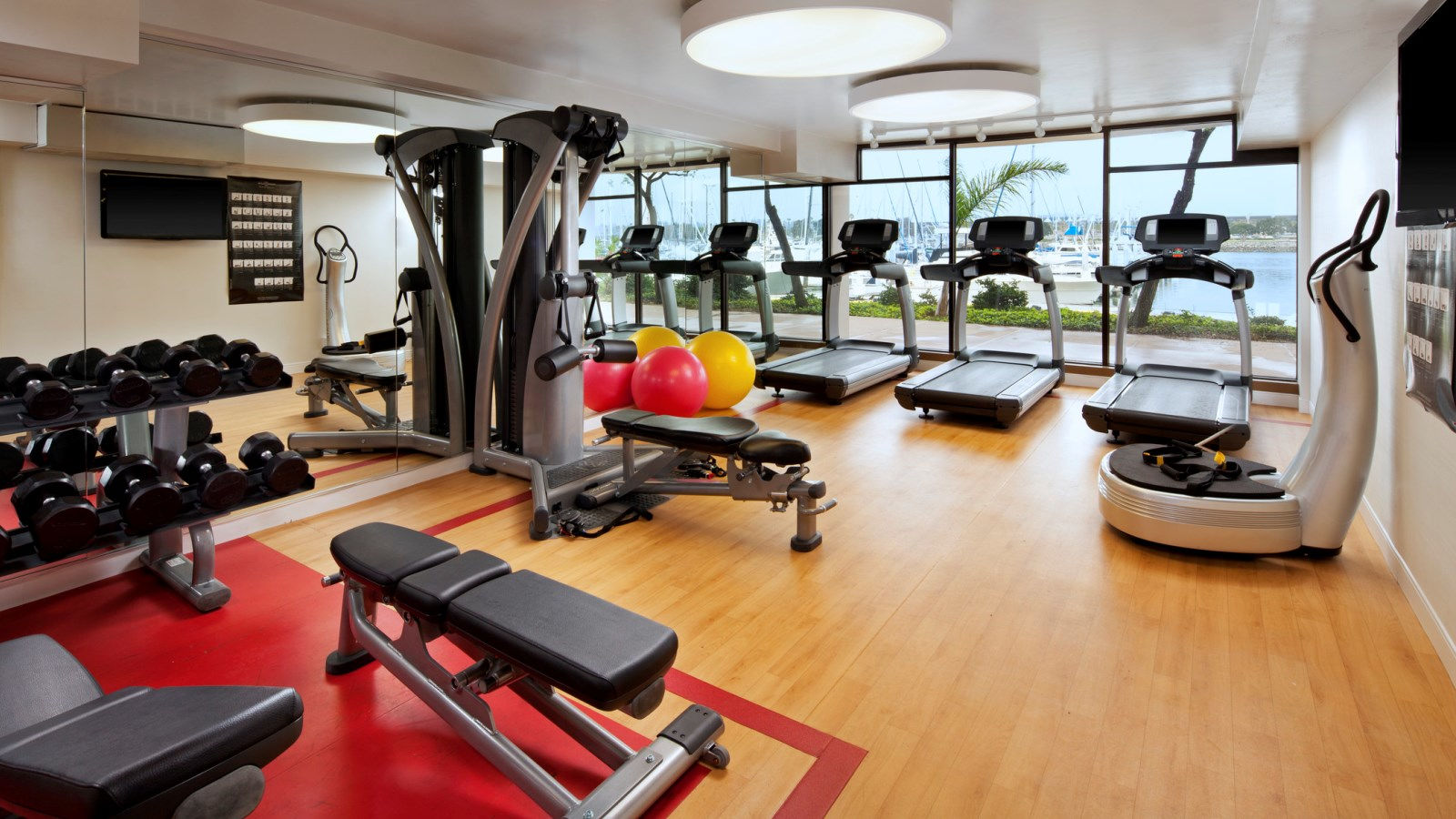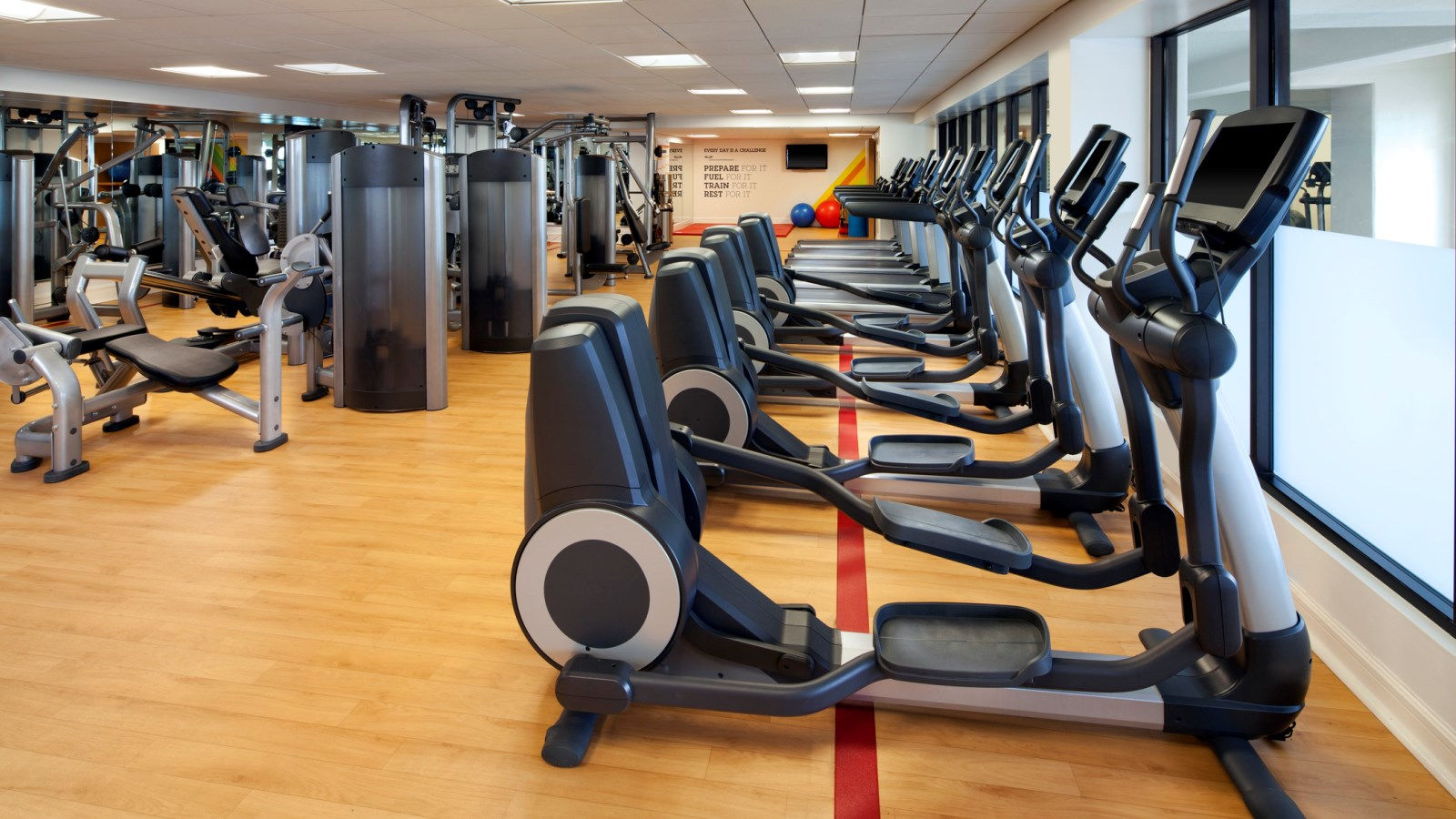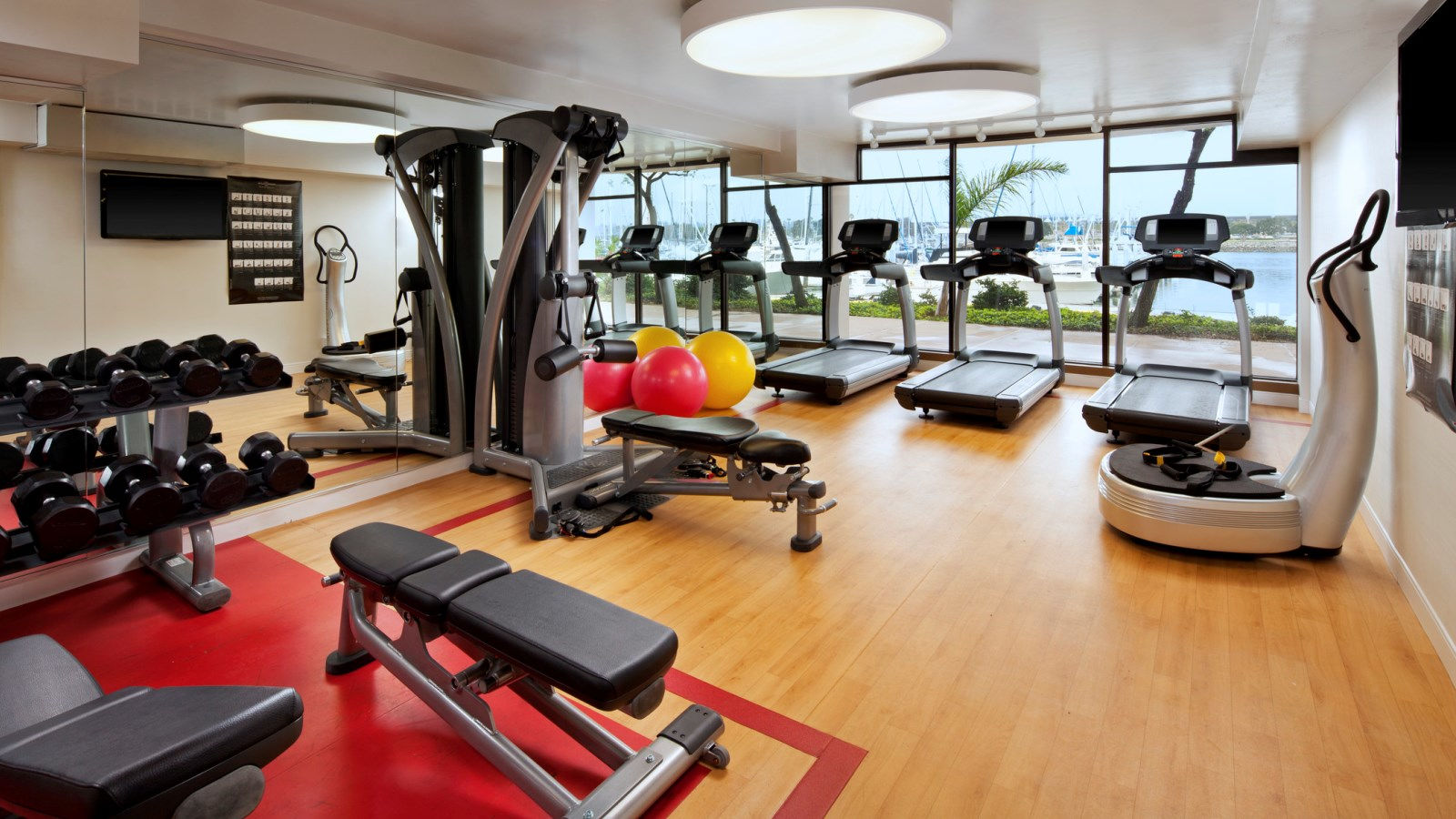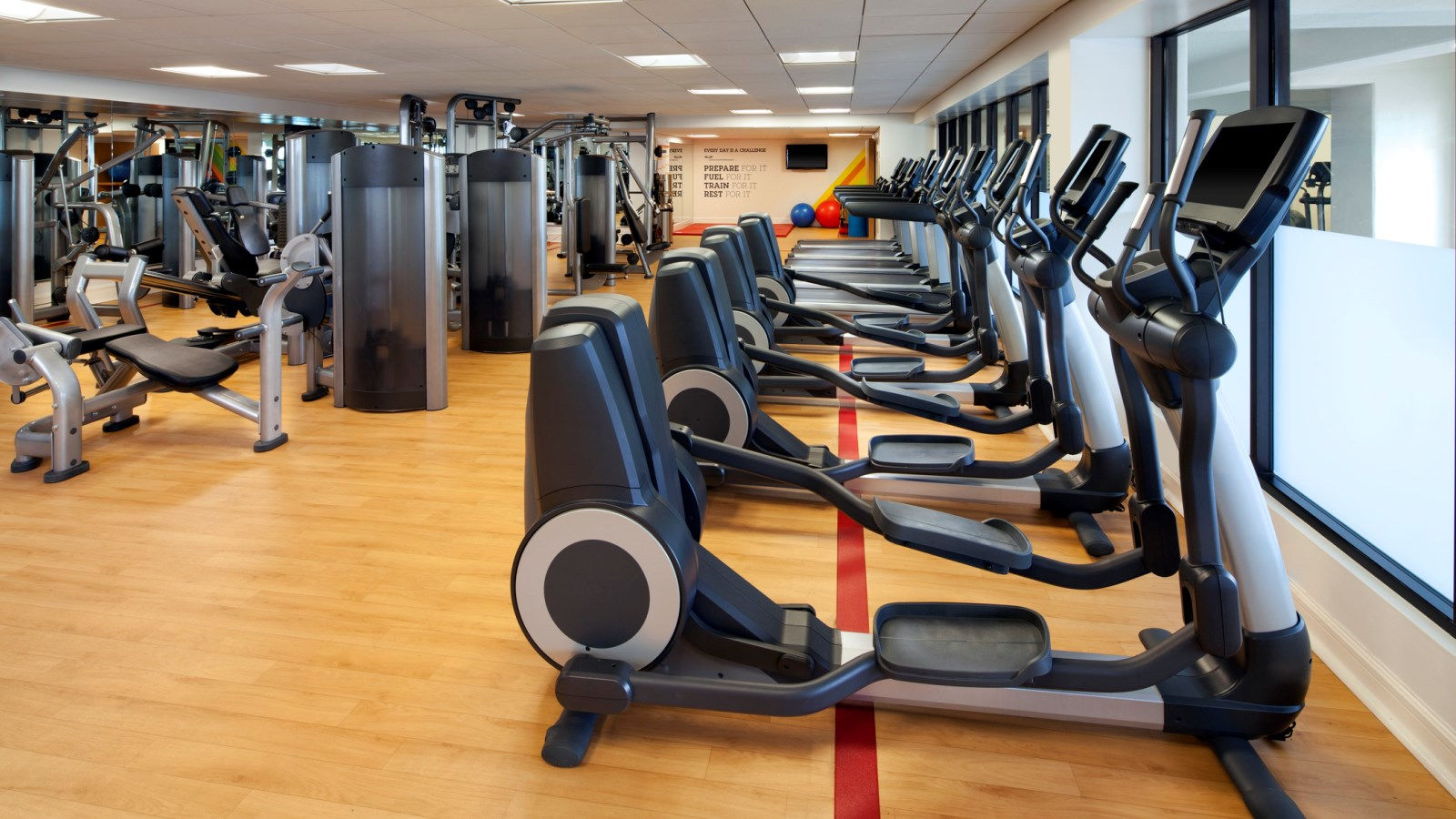 Located in the Marina and Bay Towers, our Fitness Centers are designed to enhance your sense of well-being while on the road.
Sheraton Fitness is rooted in fundamentals, all of which are integrated to help you prepare, fuel, train, and rest for success in your daily life. The Fitness Center features next generation Life Fitness cardio equipment (including Elliptical, Cross Trainer, Treadmill, Lifecycle) and Hammer Strength (weightlifting equipment). Additionally, we offer the state of the art Power Plate. Power Plate equipment features a platform that generates precise harmonic vibration at rates of 25-50 times per second, triggering rapid muscle responses which activate as much as 95% of muscle fibers compared to as little as 40% or less with traditional exercise. Fitness and travel go hand in hand and Sheraton Fitness delivers proven results based on your goals.
Afterwards, top off your workout with a few laps in the heated pool or a relaxing soak in our hot tub.
Daily Fitness Facility Fees:
Hotel Guests - Complimentary
Non-Guest - 20 USD (daily)