Have a Green Meeting at the Sheraton San Diego Hotel & Marina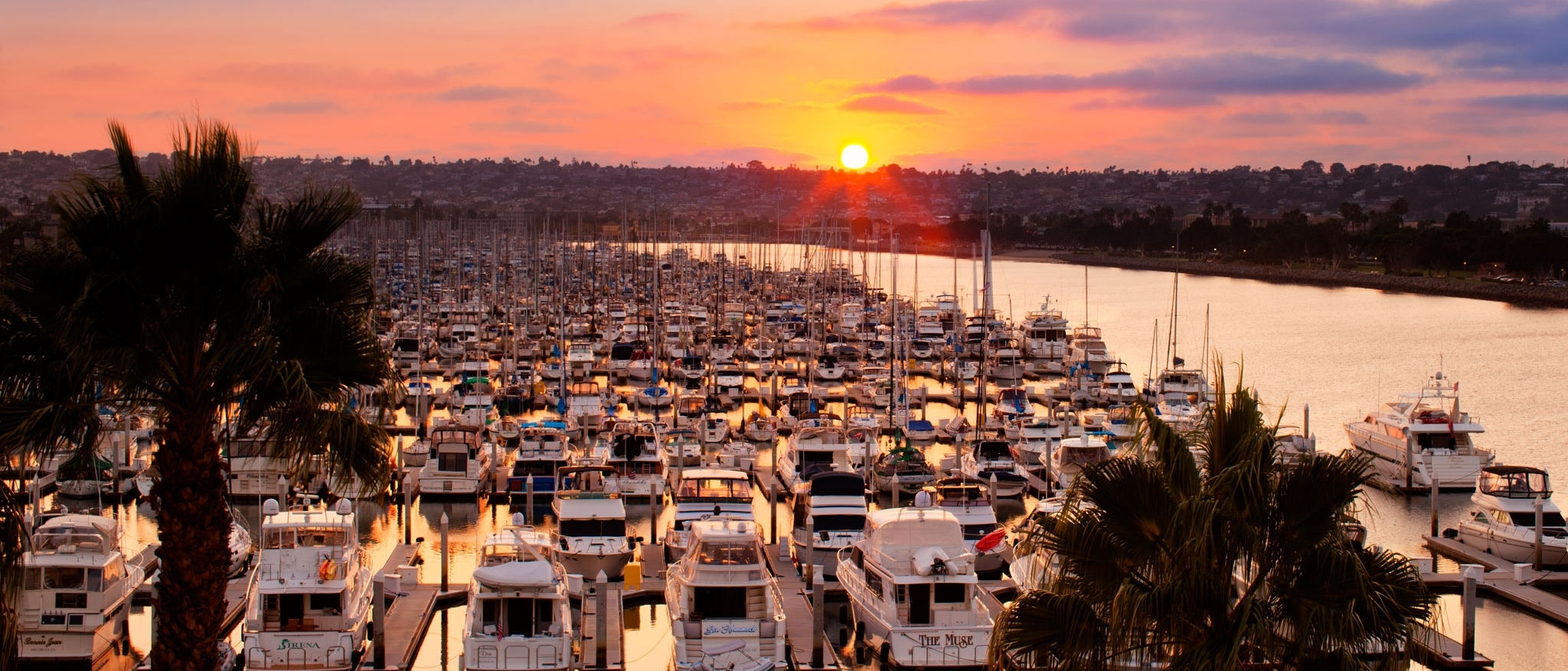 The Sheraton San Diego Hotel & Marina understands the importance of caring for our environment. We've taken meetings to a whole new level with our Green Meeting options. Find out how the Sheraton is doing our part to reduce energy consumption, greenhouse gas emissions and pollution not only in our guestrooms, but in our meeting space. Are you doing your part? Find out how easy it is to Green your next meeting.
Gold Level - Green Seal Certification >
PAPERLESS MEETING PLANNING
All banquet and catering menus posted online on our eMenus site with menu builder functionality
ePlanner website introduces meeting planner to the hotel and all its offerings for attendees
Group master billing format allows for electronic delivery of the bill via email or web
Banquet event orders sent as a PDF file via email, and large files are shipped via USB drive
StarGroups, Reservation Connection, Reservation Cross Check are all systems available online to help automate the rooming list process - eliminates manual entry and paper lists
Meeting room diagrams, floor plans and capacity charts all available online
SUSTAINABLE MEETING SERVICES
Paper products made of recycled content for attendees, including the following:

Paper handouts with a minimum of 30% post-consumer recycled content
Printed signage with a minimum of 30% post-consumer recycled content
Note pads with a minimum of 30% post-consumer recycled content
Paper napkins with a minimum of 40% post-consumer recycled content

Fully-labeled recycling receptacles in all meeting and public spaces
Partnership with PSAV to provide in-house Audio Visual services including:

Equipment purchased locally and ENERGY STAR® rated when possible
"Safe" disposal for retired equipment with a certified recycling program
Flip charts made of minimum of 30% post-consumer recycled content
Highlighter & flip charts markers made of certified non-toxic water-based ink

Energy-efficient computerized building automation system – with one quick phone call, temperatures in any meeting room can be adjusted to your needs
Green printing services through partnership with FedEx Office on-site business center:

Printing on-site reduces carbon emissions associated with transportation that would have been used for shipping documents to the hotel
Default setting is double-sided in business center and meeting planner offices
All laser and ink-jet printer cartridges recycled to reduce the amount sent to the landfill

Linenless conference table set-up available; stainless steel break & buffet stations utilized throughout the meeting space
Live potted plants reducing environmental impact instead of displaying fresh cut flowers
Meeting rooms with natural lighting available
We offer green transportation services including:

Airport shuttle service provides transport to public transit and reduces the need for guests to make individual trips
Hybrid guest transportation includes our Hybrid Lexus and electric-powered GEM cars
SUSTAINABLE F&B PRACTICES
Sustainable options for every meal on our Banquet & Catering eMenus; options are organic or from local sources, we abide by the Seafood Watch purchasing guidelines
Through partnership with Starbucks, we offer shade grown, organic coffee and fair trade coffee, tea, cocoa and sugar
Serving of condiments in bulk available to reduce usage of individually-packaged condiments
Sustainable to-go cutlery, dishware and containers are compostable; our restaurants and banquet departments are Styrofoam-free
Water pitchers & stations available as an environmentally friendly alternatives for bottled water
We use Sterno® brand chafing fuel to keep buffets warm. The gel is ethanol-based, non-explosive, non-toxic, odor-free, smoke-free, and carbon-monoxide-free. It is also water soluble & biodegradable; the can is recyclable.
We've partnered with a local food bank to donate leftover food served at an event. Available upon request for perishable food items.
Used fryer oil that can no longer be filtered by FiltaFry to extend its life is picked up to be recycled into biodiesel fuel
Using our 220lb dehydrator, organic kitchen waste from preparing meals is dehydrated to less than 20% of its original weight. The processed material is then composted.
The City of San Diego - Commercial Food Waste Recycling

The Sheraton San Diego Hotel and Marina was the second hotel in San Diego to start a food waste composting program with the Miramar Greenery. The two high-rise towers hotel with 1,053 guest rooms and suites, has two main kitchens servicing four restaurants and one full bar, and serves between 2,000 to 2,500 meals per day. The hotel also collects post-consumer food waste from within the employee cafeteria and banquet operations. In the first five months of the program, the hotel composted over 100 tons of food scraps from the Marina Tower, and is now expanding it to their second tower adding over 300 guestrooms. With the implementation of the food scraps composting program, and adjustments made on their commodities recycling program, the hotel has achieved 83% waste diversion rate, and is saving approximately 40% on its monthly hauling services (trash, recycling and composting).