Wedding Venues in San Diego
Indoor & Outdoor Wedding Venues San Diego
With a wide variety of both indoor and outdoor San Diego wedding venues, our experienced event planners have the ability to transform our event space into your dream wedding. Discover the creative talent, unique waterfront setting and exceptional warmth of the Sheraton San Diego Hotel & Marina. The dramatic atmosphere of the hotel's stunning location on San Diego Bay sets the tone for your guests as they arrive, promising to exceed your expectations throughout your special day. Our catering menus infuse the best of farm to table ingredients, sustainable offerings and a touch of local flavor for an authentic dining experience.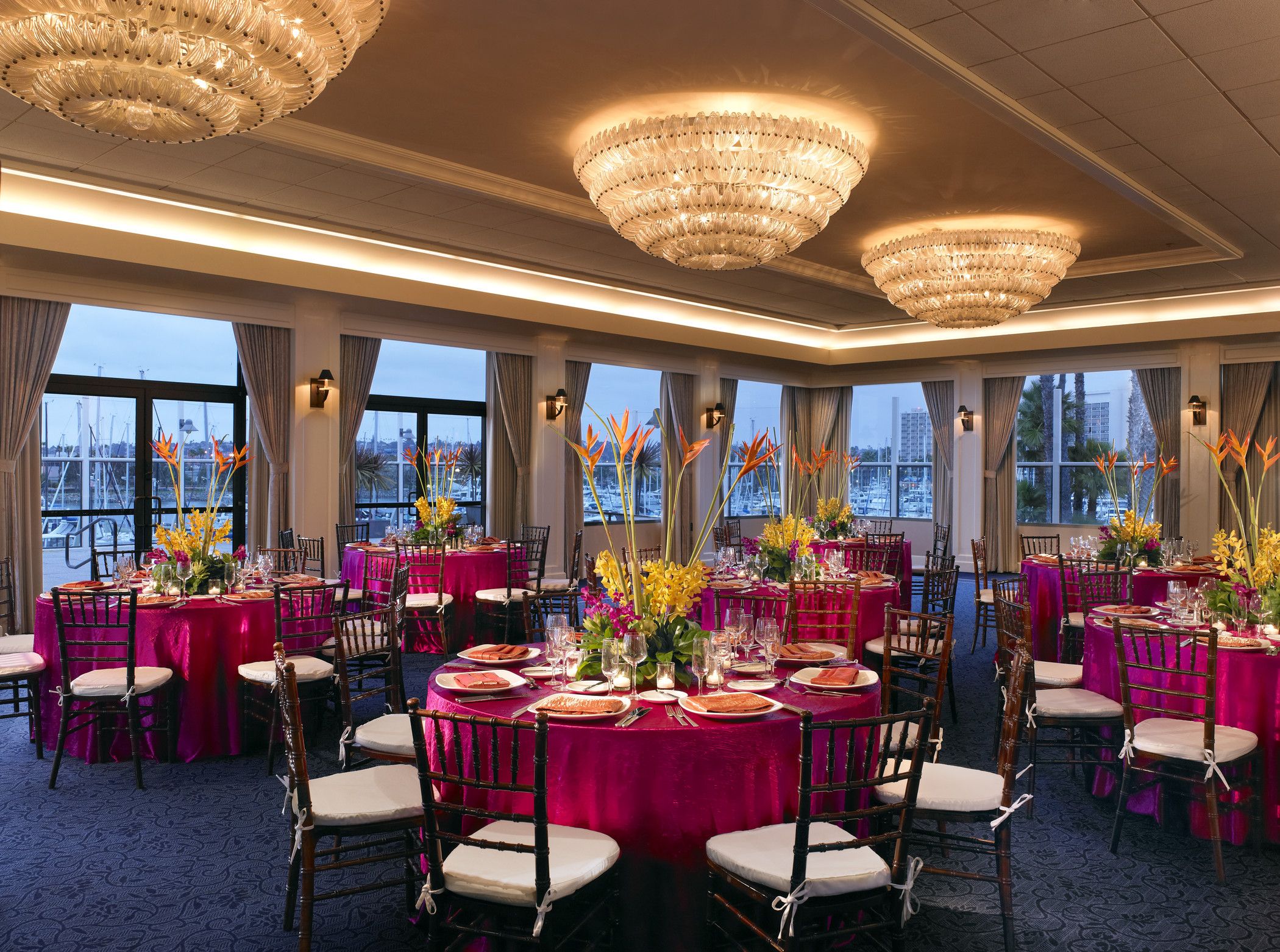 Your San Diego Wedding
San Diego has mild year-round climate so take advantage of our outdoor wedding venue in San Diego. Garden weddings with iconic sunset backdrops over Point Loma will provide a memorable and picturesque experience. From the marina view garden ceremony to a romantic party on San Diego Bay, our one-of-a-kind experiences are just right for your once-in-a-lifetime event. Our San Diego wedding venues create experiences worth talking about.